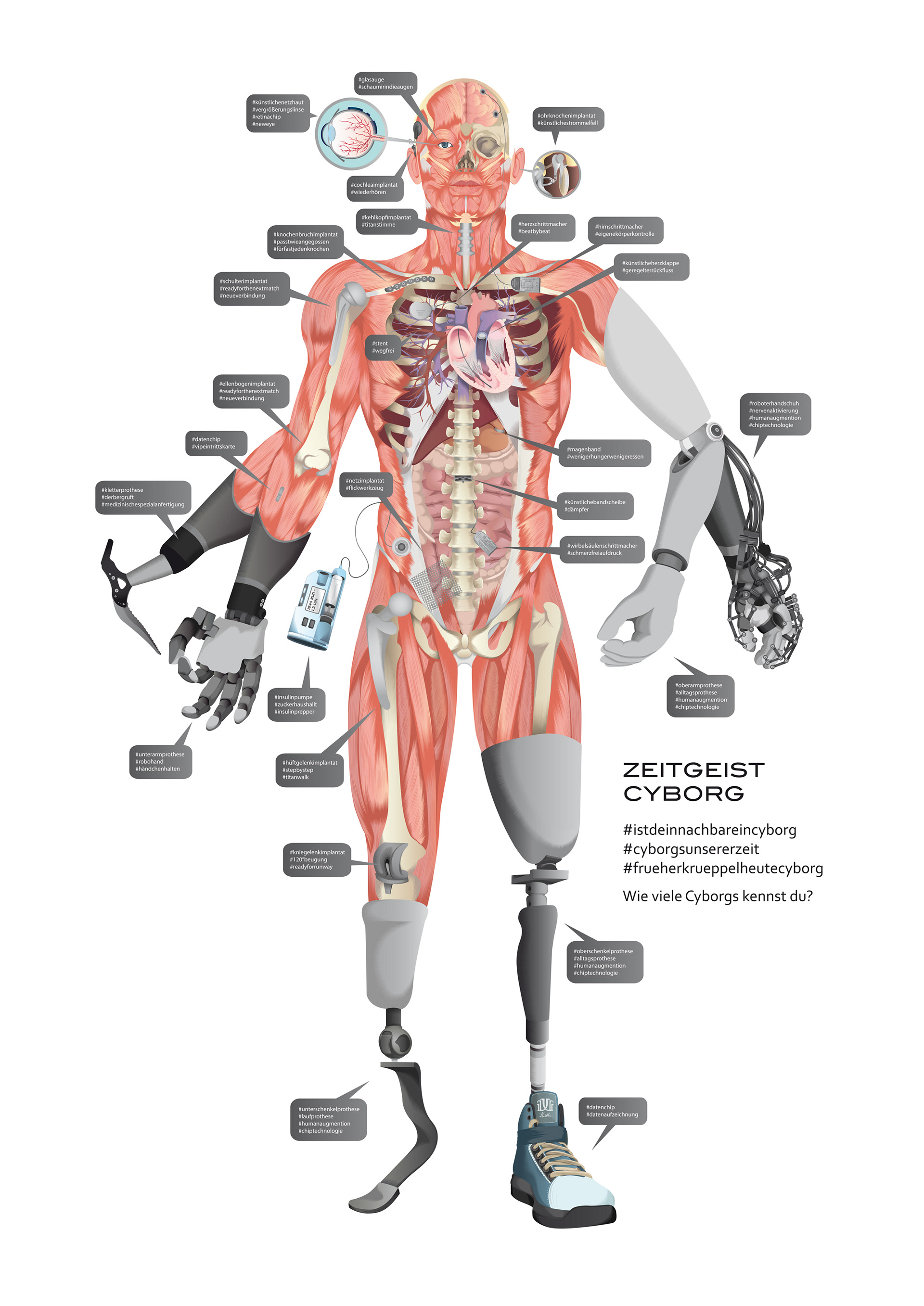 Handicapped people are not only human with deficiencies!
They are the Cyborgs of our time!
I think each of us knows a real cyborg. My vector illustration shows the human body with
the interaction of the modern technology.
The hashtags are for the people
to get new possibilities
of connection and publication.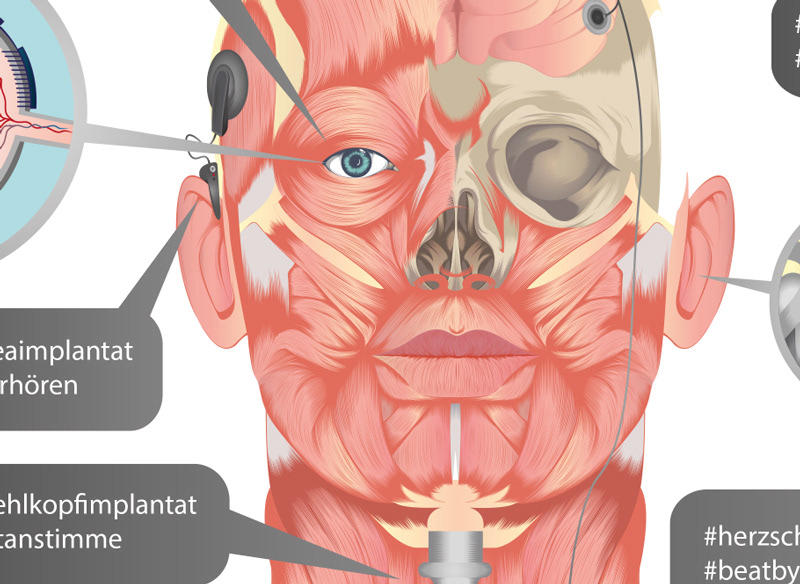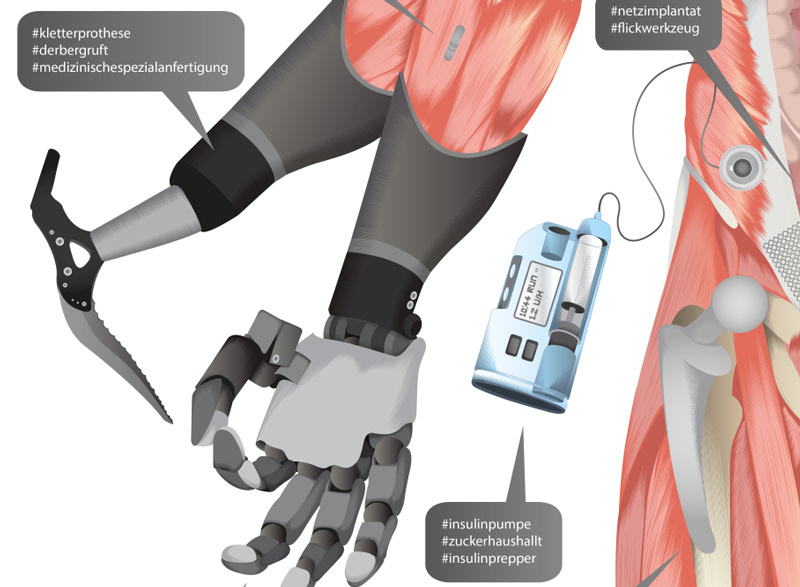 I created it all on my Trackpad and in Adobe Illustrator