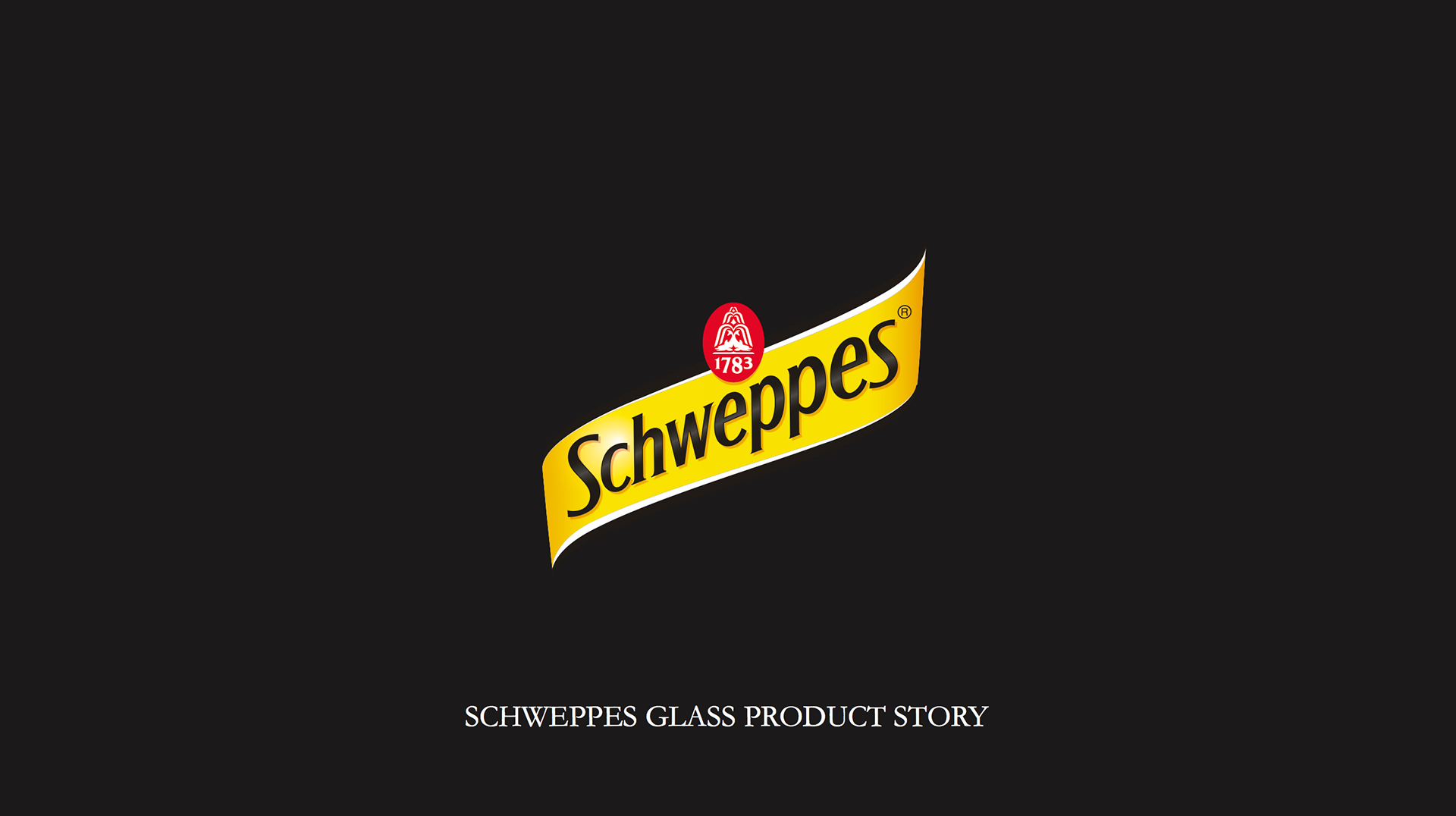 THE IDEA
The idea is to create illustrated engravings on our Schweppes glass that tell the story right beforeyou taste your Schweppes. That will lead to a glass were the story and experiencing the story gohand in hand.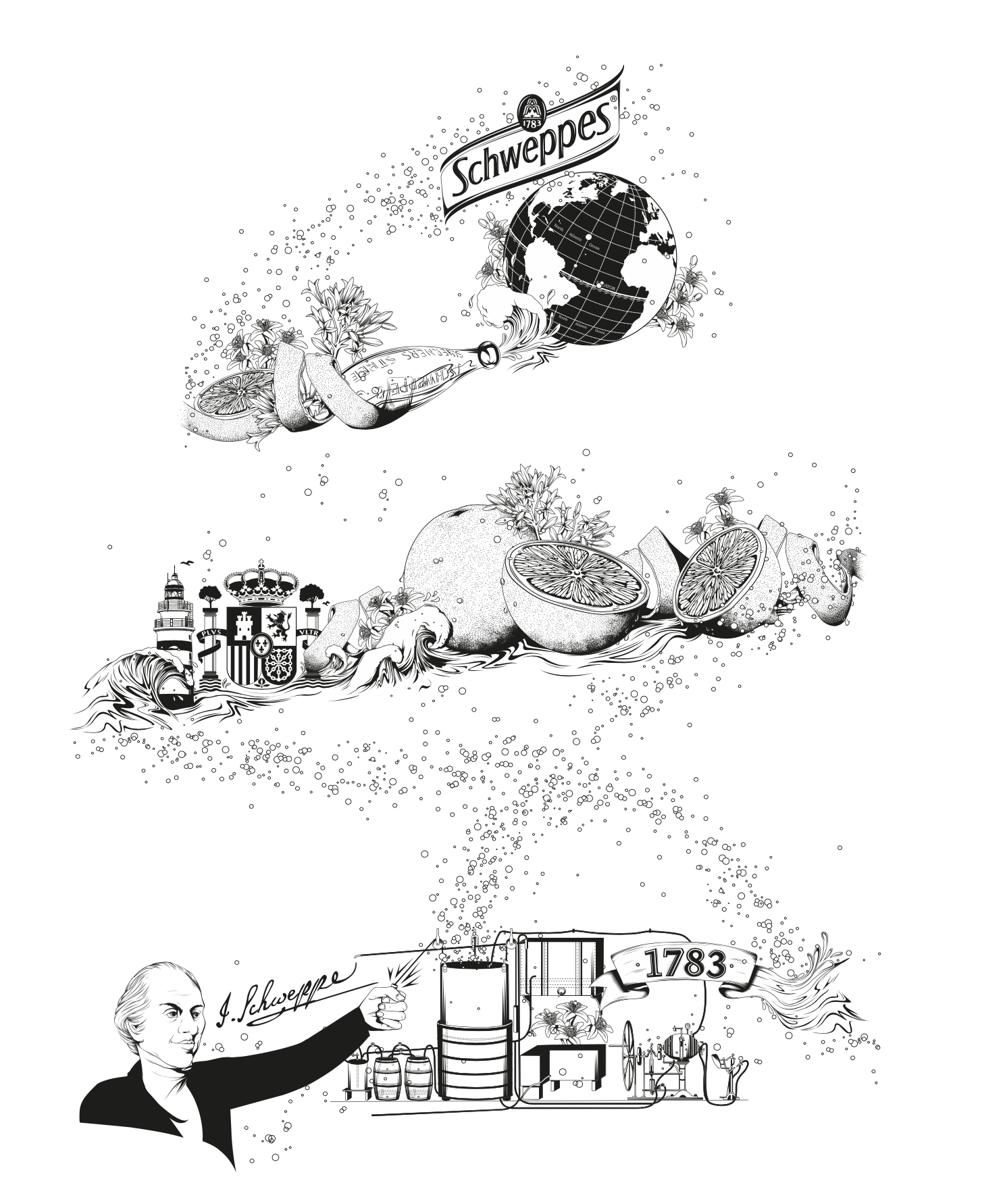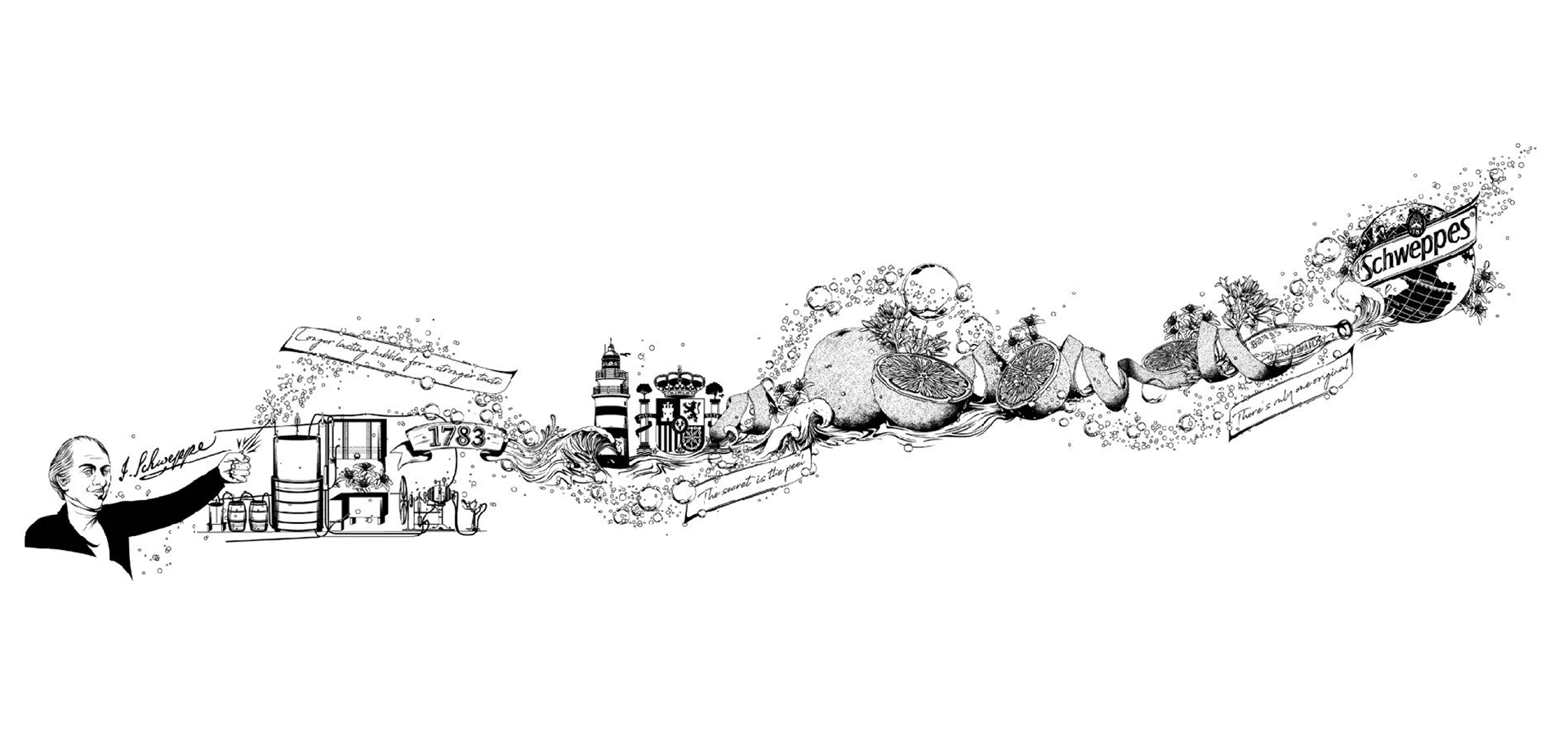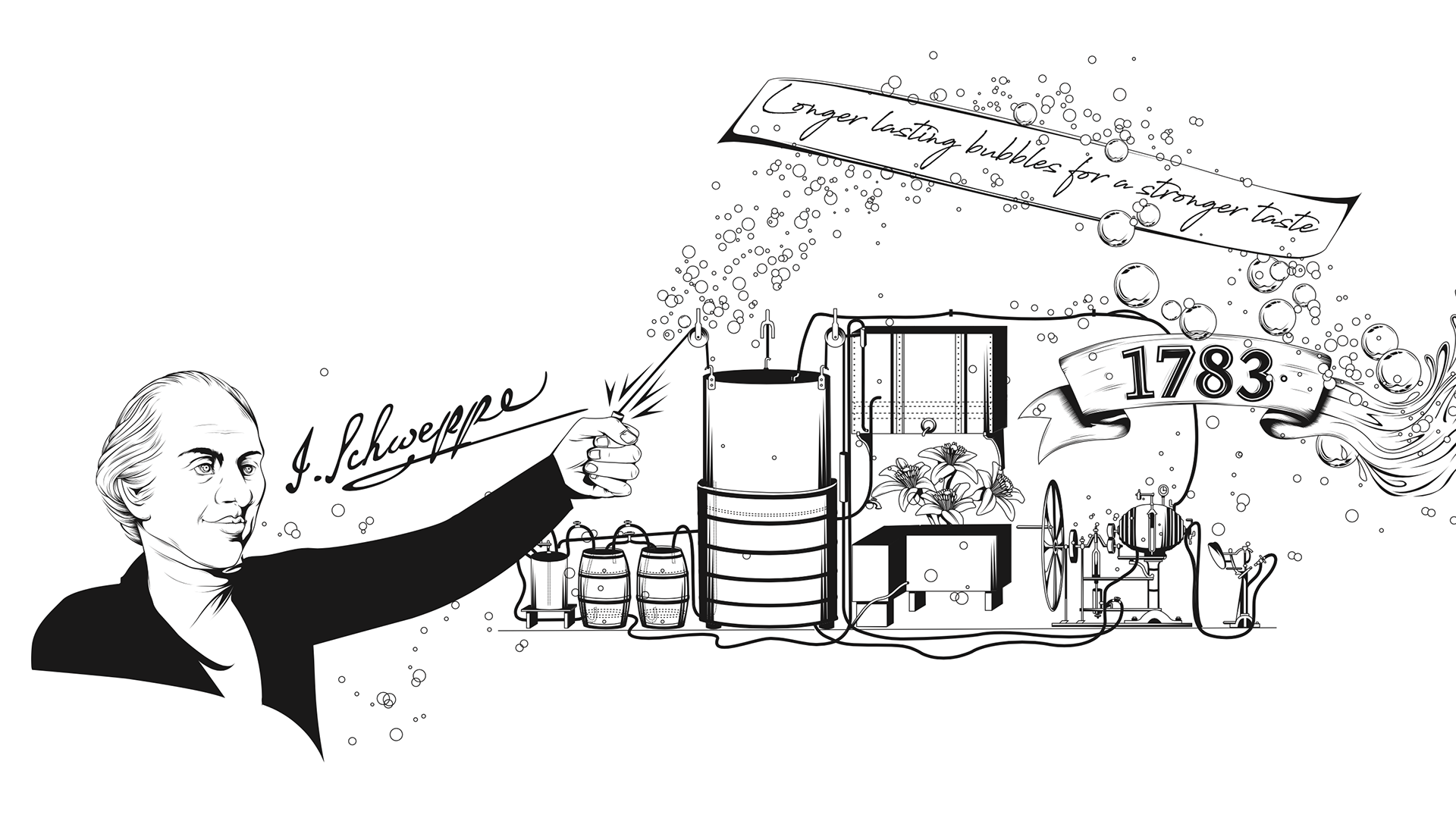 HOW DOES 234 YEARS OF CURIOSITY TASTE?
Longerlasting bubbles for a stronger taste
The first ever soft drink was created in 1783, when Jacob Schweppe invented the revolutionary industrial process of carbonating water. He finally triumphed in his quest through a winning combination of determination, passion and belief. Yet it wasn't until long after his death that the company he founded, J. Schweppe & Co, made the next great breakthrough, crafting Schweppes Tonic, the iconic drink that remains as popular now as it was two centuries ago. What distinguishes a Schweppes beverage from the rest is the longer-lasting carbonation. A specially developed process retains the bubbles within the liquid for as long as possible. This produces that special fizziness that makes drinking Schweppes a matchless experience. And it is this signature burst of intense carbonation that carries and enhances each of our distinctive flavours so memorably.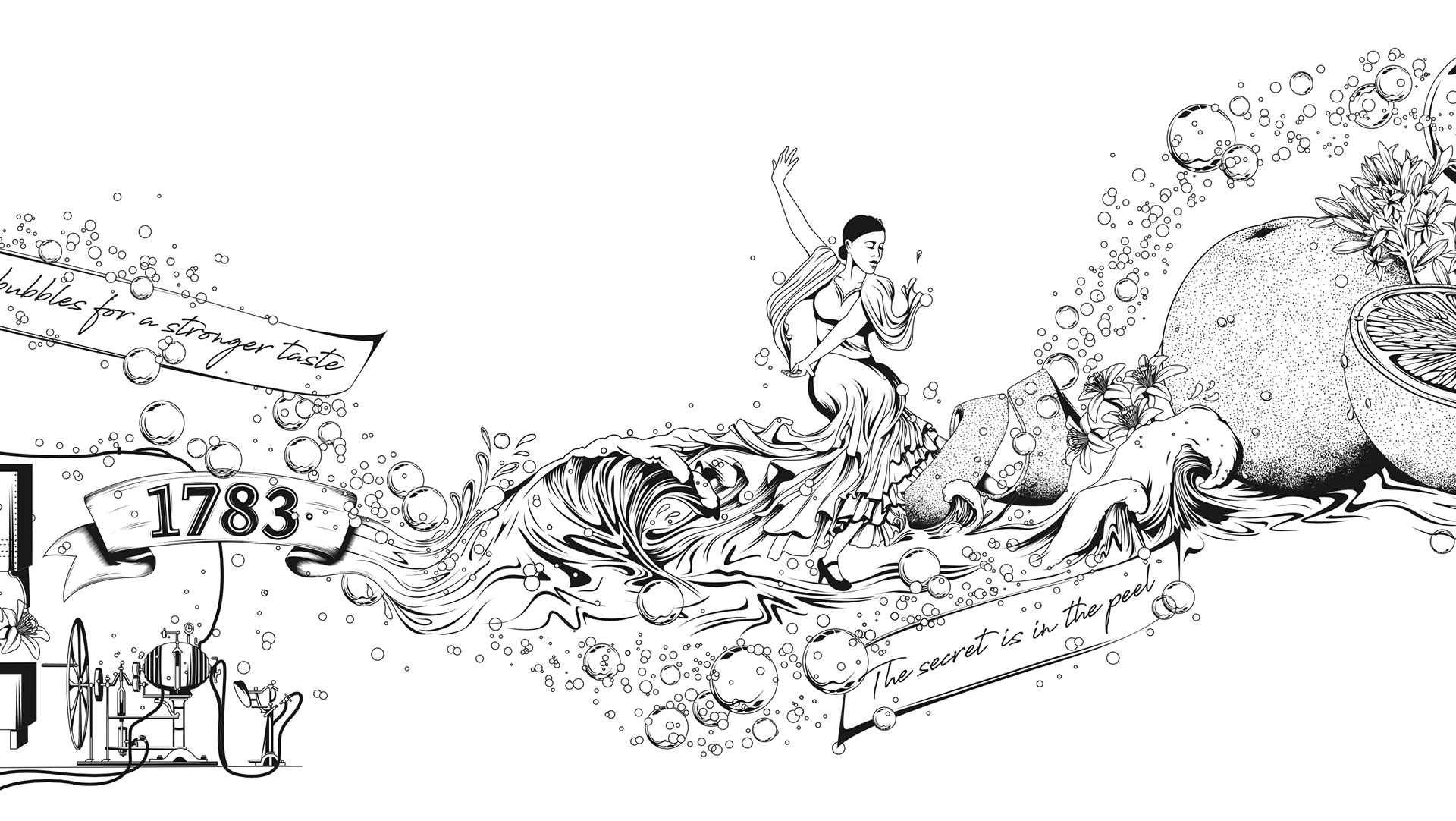 The secret is in the peel…
As a result of 234 years of open-minded curiosity, Schweppes today has over 15 different soft drink varieties, ranging from classic mixers to refreshing fruit drinks. Each and every one is a complex, delicately-balanced creation that combines the wonders of the unique Schweppes carbonation process with meticulously selected ingredients. Some of the world's finest fruits are grown in the rich and fertile soils of Spain's Mediterranean coast. And a number of this region's very best orange orchards grow their crops exclusively for Schweppes. Taking this exceptionally high-quality fruit, our Master Blenders then apply their expertise to oversee an artisanal proprietary production process specifically conceived by Schweppes to extract essential oils and other elements from the fruit and peel. This ideal blend of craftsmanship and innovation gives Schweppes its
balanced and distinctive taste. But even with generations of Schweppes know-how at their fingertips, it still takes our Master Blenders several months to craft the perfect essence. And that's only part of the secret …Schhh…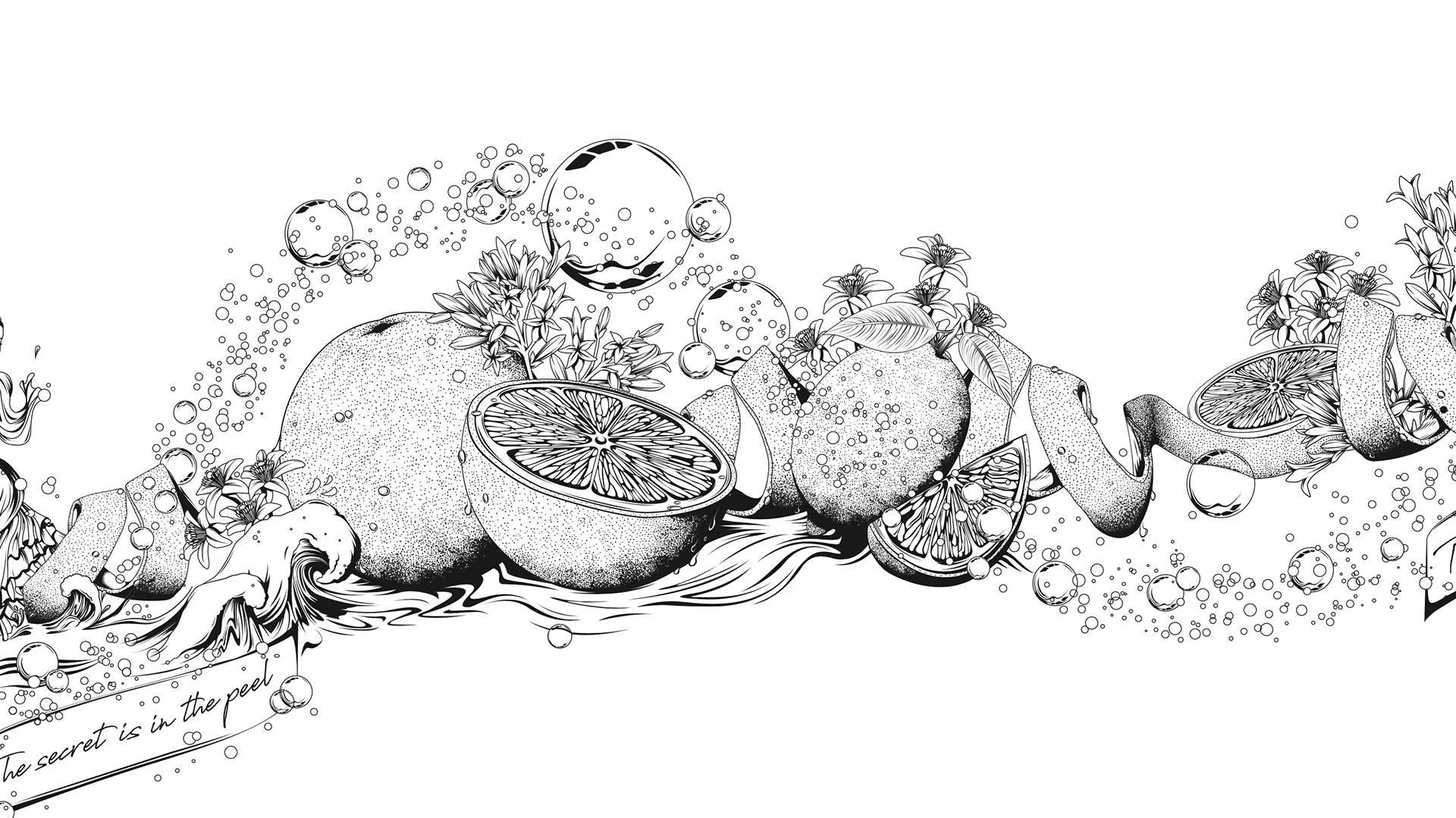 There is only one original. Quality endures.
Jacob Schweppe predicted his carbonated water would be hard to imitate and always remains a much-loved drinking experience amongst discerning folk. It's not recorded whether his successors said the same of their tonic, but if they did they were only half-right: Schweppes Tonic has had many imitators. But no equals. Jacob Schweppe is considered the founding father of carbonated soft drinks. Today, we continue to apply his innovative approach to the process of developing new beverages. It is the reason Schweppes remains one of the world's leading soft drinks. After all, there can be many imitators, but only one original. Quality endures.
Taste your curiosity. Taste Schweppes.